Contact Us
Akal Tech has two locations in the United States to serve you.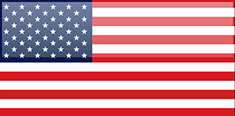 Bellevue, Washington Location
1550 140th Ave NE,
Suite 201
Bellevue, WA 98005
Phoenix, Arizona Location
2942 N 24th Street
Suite 114-558
Phoenix, AZ 85016
Call or Email Us
Sales
Send your inquiries for Developer Tools or E-Commerce Platform to sales@akaltech.com. For Consulting or Technology staffing related inquiries, contact consulting@akaltech.com.

You can call us at:
+1-877-344-AKAL (North America)
+1-480-422-4383 (International)
Client Services
If you have complaints or suggestions regarding Akal Tech services, please contact us at customerservice@akaltech.com.


Public Relations
For general media relations inquiries, please contact us at media@akaltech.com
Human Resources
If you are interested in working at Akal Tech, please write to us at careers@akaltech.com